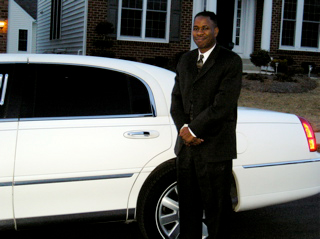 Although we have over 15 years of experience in the transportation business, we officially became Limousine Services in 2004. Throughout the years, we have earned the trust and respect of our clients, providing attentive service to a wide range of people, including celebrities. You are in good hands when you use Limousine Services.
Limousine Services only hires the finest, most cordial and attentive chauffeurs. Before hiring a chauffeur, we conduct careful screening and background checks. Our Chauffeur must have at least 2 years experience in the transportation industry before they are in employed. They are only allowed to pick up clients after a rigorous, extensive training program, which lasts about 8 weeks. Our chauffeurs dress in black suits, white dress shirts and black tie. We employ both male and female chauffeurs, who are dedicated to providing the safest driving and the most courteous service to you, our valued clients.
We are open 24 hours a day, 365 days a year. Contact us to arrange for Quality Chauffeured Transportation.