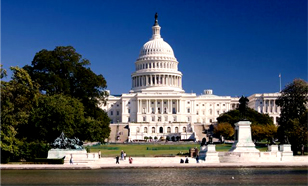 What type of service is offered at Limousine Services?
Point-to-Point Transfer Service:
Whether you need a transfer from the airport to the place of business, pickup from the train station to your home or from any location that within 50 mile radius. Limousine Services will gladly to assist you on your way. When traveling outside the country Limousine Services chauffeurs are always ready and prompt to serve you. For are international arrival we have 2 hour minimum do to customs. Never have to worry if your chauffeur is there. Limousine Services will be there to greet you and assist with luggage.
Client Directed Service:
Are you tired of driving? Having trouble finding parking? Always running late to important event. Tired driving at the end of the day? We can chauffeur you around in luxurious model vehicles of your choice. Whether it's for night on the town, wedding, going to concert or sporting events etc. We will chauffeur you to all your destination and arrive on-time. Let Limousine Services provide you with comfort and style.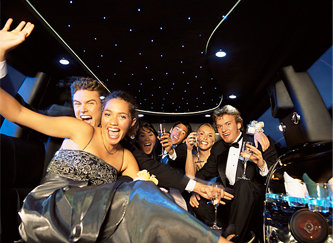 Proms:
Prom night is a very special night for teenagers. Parents shouldn't have to worry about their teenagers all night. Limousine Services take all the worries away so parents won't have to worry about their teenager getting to the prom safely. While your teen is at their prom are chauffeurs will be onsite at all times in case there's an emergency or someone forgot something. Limousine Services will make sure your prom is an unforgettable night. For rates on prom packages please contact us.
Corporate Executive Service:
We Understand your time is Valuable, Demanding and Fast pace. Trying to meet all the demands in executive world seems impossible when everything has to be done in a timely manor. Are chauffeured service will make sure your priorities are kept in order. Our Corporate Executive Service will provide you with exquisite chauffeur and luxury vehicle to transport you too and from any airport including private jet aviation terminal. Will also provide you with Client Directed Service to take you to your meetings, private formal affair, travel out-of-town to business meetings and much more! Limousine Services will make your day run like clock work.
For more information about Limousine Services Point-to-Point Transfer Services rates, please contact us. Are reservation agent will assist you.
Vehicle
Passenger
Rate
Hourly Minimum
Sedan
4
$85.00
3
SUV
6-7
$95.00
4
Van
15
$75.00
4
Stretch Limousine
6
$85.00
4
Stretch Limousine
8
$95.00
4
Stretch Limousine
10
$105.00
4
Hummer Stretch
14
$150.00
5
Hummer Stretch
18
$175.00
5
Motor Coach
47-56
$150.00
6
This does not include gratuity above. Gratuity will be added once the reservation has been made. All services are weather depended. All rates are subject to change without notice!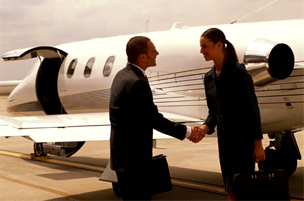 Where to find Limousine Services Chauffeur?
Our chauffeurs can greet you at the following location unless otherwise noted, chauffeurs will greet you at the following designated areas. When making a reservation please advise us if you prefer meeting at the baggage claim, customs, curbside or security gate.
Ronald Reagan National Airport (DCA): Security Gate, Baggage Claim, or Curbside.
Washington Dulles International (IAD): Baggage claim Number or Customs area.
Thurgood Marshall Baltimore International (BWI): Security Gate, Customs, Baggage Claim or Curbside.
Union Station: Second Curb, directly in front of the station.
Your chauffeur will hold a sign that reads: LS Welcomes... your name. Unless otherwise noted, chauffeurs will greet you at the designated areas mentioned above. If for some reason, you cannot find your chauffeur, call our toll-free number ( 1-877-546-6264). The dispatcher will immediately direct your chauffeur to you.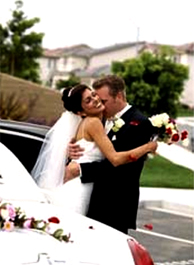 Terms and Conditions:
Billing:
To make a reservation, you must have a credit card on file. This is in case of accidentals. All charges will be billed to your credit card. You may also elect to use another form of payment, such as cash, or AMEX Traveler's. We do not accept personal checks or company checks! To open an account or setup a corporate account please contact our staff will gladly help you opening account.
Cancellation:
Limousine Services understands that cancellations are sometimes unavoidable. A 50% cancellation fee will be required for all cancellations made within 24hr prior to pickup. A full payment will be required for No Shows and cancellations made less than 24hr prior to pickup.
Early Morning Fee:
There is additional charge of $25.00 for pickups between 12:00am thru 06:00am.
Waiting Time:
Limousine Services will apply waiting time to only Point-to-Point services for Domestic Flights, Amtrak and other destination. The first 15 minutes will be free and after 15 minutes will be billed hourly.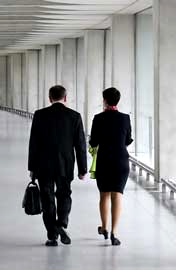 Here at Limousine Services we are continually updating flights and train arrival in are dispatch department. This is avoid excessive wait times due to air traffic and train delays due to weather conditions.
Stops:
For additional stops en-route to final destination will be charged $25 for each additional stop. Wait-time will apply if transfer takes longer than normal. This only applies to point-to-point services.
Travel Time:
Limousine services will apply travel time to selected vehicles in our fleet. Client will be billed for additional hour at the hourly rate.
Holiday Surcharge:
A 25% surcharge based on the fare, stop, and wait time, will be added to the bill on the following holidays: New Year's Day, Martin Luther King Jr., President's Day, Memorial Day, Fourth of July, Labor Day, Thanksgiving Day and Christmas Day.